Welcome to Bariatric Eating - Before & After Help
Welcome to the BE Support Forum – founded by Susan Maria Leach, author of Before & After – Living & Eating Well After Weight Loss Surgery - experience, positive support, knowledge, friends & products - over 40,000 members strong with eight years of helping those who have had bariatric surgery find a personal path to effecting permanent change.
We are here to support your journey no matter what you weigh or where you started – while we work towards shared positive goals of health, nutrition and lifestyle. A cheer for accomplishment, concern over a cry for help, a hug for your frustration, the best tasting protein, vitamins to avoid deficiencies, help for your hair loss, advice for relationship changes, body talk, or a needed push to get you back on track. No bashing, foul language, or ridicule for your choices - we're all in this together. If you like the book and BE, you'll love our style and feel at home.
Register now to gain access to all of our features. Once registered and logged in, you will be able to create topics, post replies to existing threads, give reputation to your fellow members, get your own private messenger, post status updates, manage your profile and so much more. This message disappears once you have registered.
Login to Account
Create an Account
TEST
Latest News
Jul 19 02:37 PM | Jay the Web Guy in
Articles
This is a test article.
Read story →
0 comments
May 30 12:18 PM | Diva Incognita in
Articles

Peanut Butter & Jelly Protein Pancakes
This is a revision of an old technique - and I am very happy I decided to dabble once again. These are amazing and have ZERO flour - just eggs, ricotta, and protein powder! Give them a go.
Read story →
1 comments
May 30 05:56 PM | Big Daddy Dana in
Frontpage
This will become an article, hopefully.
Posting to front page. Seeing if that works.
The setting is set to 'show' on front page.
We'll see where it goes.
Read story →
0 comments
May 30 05:56 PM | Diva Incognita in
Articles
This will become an article, hopefully.
This post has been promoted to an article
Read story →
0 comments
May 30 05:56 PM | Diva Incognita in
Media
This will become an article, hopefully.
Read story →
0 comments
Feb 24 09:05 PM | Susan Maria in
Articles
About Iron and Iron Deficiency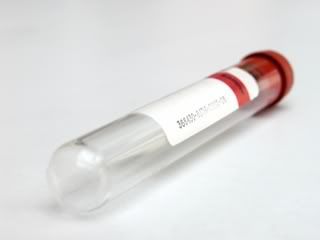 What does iron do?
Iron is a mineral in your body that is very important for building blood cells, carrying oxygen, enzyme functions, immune system function, detoxification, growth and development.
What happens if my iron is low/if I don't get enough iron?
When you do not have enough iron you may notice that you are tired and weak. People may tell you that you look pale or grayish, and the whites of your eyes can become blue-tinted. You may also have shortness of breath, feel dizzy or lightheaded (especially when you stand up), have coldness, headache, brittle nails and hair loss. When iron becomes too low your doctor may tell you that you have iron deficiency anemia – this happens because there is not enough iron to make blood cells normally and they become very small and pale.
If iron deficiency continues for a long time you can develop problems with infections, serious heart problems, or problems with pregnancy if you are a woman. If you have a serious injury or require surgery, it is also more dangerous if you have iron deficiency.
What are other symptoms?
Some other symptoms of iron deficiency include:
• Swollen tongue
• Loss of appetite
• Depression
• Difficulty thinking/slow thinking
• Leg cramps/Restless Leg Syndrome
• Ice eating and/or Pica (cravings for non-food items like dirt, starch, paper, etc)
Where can I get iron?
Iron can be found in both foods and dietary supplements. The best food sources are beef, lamb, fish/shellfish, poultry, and egg yolk. There are non-animal sources of iron including dried fruits, kidney beans, lentils, cashews, blackstrap molasses, and cashews – but it is very important to know that the iron in animal protein is MUCH better absorbed than the other sources. There are also supplements that provide iron in liquids and pills. If you have iron deficiency, your doctor will probably ask you to take supplemental iron and watch your dietary intake.
Other important things
If you have iron deficiency, it is important that you follow up with your doctor for lab tests and other recommended care. If you are taking iron, it is also generally recommended that you do not take it at the same time as calcium or calcium containing foods. It is beneficial to take iron supplements with a meal that contains an iron-rich food such as meat.
Read story →
0 comments
May 22 11:51 AM | Susan Maria in
Articles
My friend Helen and I have a nice tradition of attending each months
Le Bistro Restaurant
cooking class as it forces us to make time for each other. Life passes you by and often we need hard deadlines in order to smell the roses. So even though Helen does NOT cook, she eats – and I of course love to cook so we share one Saturday a month, watching cooking and then eating.
However, occasionally one of us leaks and that leaves an empty seat. I couldn't find a suitable replacement for the chair next to me so I took my husband, Ty. I dont mean that in a bad way as I love to spend time with Ty, just not with anything to do with cooking… and certainly NOT a three hour middle of Saturday extravaganza. I asked him, he said yes and there we were – at noon on Saturday sitting in front of Chef Andy Trusdale at his wonderful Le Bistro French restaurant getting ready for our Springtime in Paris cooking class.
Ty glanced at his watch. I told him to knock it off. He told me that golf was on TV. I told him that he was beat and to please not keep bringing it up.
Then Chef Andy told the room that he would be starting with the JUMBO Homemade Marshmallows as his first dish as they took a while to set.
Ty didnt look at his watch again and we were good to go.
Springtime in Paris – Flowering Artichoke, Asparagus Beignet, Goat Cheese Tartin, Salmon en Papiolette, Jumbo Marshmallows – cool
First course were the Flowering Artichokes. Chef Andy cleaned them up, pared them down and tied lemon slices to the top and bottom cut surfaces with kitchen string. Very French, very classic as he is a European classically trained Chef. For practical purposed my artichokes go in a big pot of boiling water with the lemon slices swimming along side my artichokes – they like it that way. Twenty five minutes until tender, peel off those leaves and arrange them into a beaufiul blooming flower on the plate, with a drizzle of balsamic glaze and good olive oil and VOILA, that's the dish. FYI, when you eat an artichoke, you only scrape the soft part at the bottom of each leaf where it was attached to the heart. You do not eat the entire leaf.
Absolutely delicious, very simple – Ty turned to me and said, these are better than the way you fix em. That man is now batting one thousand. Why thank you honey, but that is because I am Italian and I make them the way seven generations of Italian grandmas in my family taught me to make them and Chef Andy is, well HE IS A CHEF! I get his point though, as with mine the breadcrumb garlic lemon anchovy stuffing is the star and on this plate the artichoke was the star.
Next we would be learning the secret of Asparagus Beignets – which are a lightly battered deep fried asparagus. At Le Bistro restaurant Chef Trusdale serves Haricot Vert Beignets, which are those tiny thin slips of green beans – a truly fab bar dish to nibble with a glass of Kung Fu Girl white wine on occasion.
These were crisp light, and again, very simple. I love asparagus. I do not enjoy fried food, but these were fantastic. The entire class raved about them. Ty ate all but one of mine and asked for another artichoke.
The Chef took a moment to clean up a bit before beginning preparation of his Goat Cheese Tartin – a puff pastry square decorated with roasted seasoned organic plum tomatoes, knobs of goat cheese, olives and baked until GOLDEN and flaky – adorned with fresh basil leaves. He whisked his tray of pastries off to the kitchen to bake while we were still nibbling on our asparagus.
Oh my, this was an outrageous dish… it was puffed French pizza. I could see this served as a beautiful lunch tart or light supper with a salad. I had a few bites and passed the rest along to Ty, who was happy to finish it. Clean delicious simple flavors. Then again I love goat cheese and this was all melty and warm.
Next up was our entree – Salmon and vegetables cooked in a bag. It does sound better to call it Salmon en Papillote! So easy. He prepared his vegetables – for today Chef Andy had small fleurettes of cauliflower, red sweet pepper, a Peruvian corn kernal that was similar to hominy, and green beans. He had cut his foil and centered it on a slice of kitchen paper – made a lovely bed of vegetables – on top of which he placed his portion of salmon. (the Chef had spectacularly removed the entire whole fillet of salmon from the skin using the side of his hand – it was with great flourish, and one day I will try it as it was VERY cool) The foil was folded over and starting at one end, the foil and paper is folded over itself all the way around the packet. BEAUTIFUL and very impressive for a party dish. Before closing the packet, he poured in a bit of vermouth.
The salmon was a perfect post op dish… that could be served at any dinner party. Fabulous food. So easy to make as well.
Now the moment that Ty had been waiting for. JUMBO MARSHMALLOWS.
He started on me immediately.
You really should not have one of these – the sugar will make you sick.
You know, these have a lot of sugar in them and you will get sick from them.
Sue, did you see how much sugar are in these.
You know how bad sugar makes you feel.
So finally… Ty, I know sugar makes me sick. I am NOT going to eat one.
When I looked at him, he was smiling like a five year old with an ice cream cone.
Sue, well then I can have YOURS!
Voila, Jumbo Marshmallows with Chocolate Sauce a la Chef Trusdale at Le Bistro of Lighthouse Point.
Share on Facebook
View the full article
Read story →
0 comments
Feb 24 09:07 PM | Susan Maria in
Articles
About Vitamin D and Vitamin D Deficiency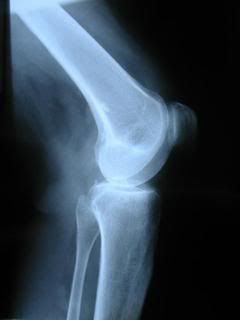 What does vitamin D do?
Vitamin D is a fat-soluble vitamin that is found in food and can also be made in your skin after exposure to the sun. Vitamin D sends signals that tell the body to absorb calcium from the digestive system and put it places like your bones. It is also important for immunity, growth and development, and communication between some types of cells.
What happens if my vitamin D is low/if I don't get enough vitamin D?
If you do not have enough vitamin D you can develop a condition called osteomalacia. Many times, this is a "silent condition" which means that you have no obvious symptoms that you feel. When you have osteomalacia your bones become soft and weak. You may get weak muscles, or bone pain (especially in your hips and back).
If vitamin D deficiency becomes severe or continues over a long period of time, there can be permanent disability due to bone loss. Serious problems may also develop with the nervous system and immune system.
What are other symptoms?
• Muscle tics, twitches or spasms (especially facial)
• Unexplained fracture
• Seizure
• Depression, Seasonal Affective Disorder
• Loss of balance, increased falling
• Arrhythmia, hypertension
• Breast, prostate, colon cancers
Where can I get Vitamin D?
Humans make vitamin D in our skin in response to sun exposure. So one way to get vitamin D is to get adequate sunlight without or with very minimal SPF (sun screen protection above SPF 8 blocks almost 100% of vitamin D production). Fatty fish, dairy products, fortified soy products, eggs and liver are good dietary sources of vitamin D. If you have a vitamin D deficiency, your doctor may recommend supplemental vitamin D in addition to diet and sunlight. If you are supplementing vitamin D, it is also important to make sure that you have adequate calcium.
Other important things
As a fat-soluble vitamin, vitamin D can have side effects and toxicity if taken at doses that are too high or if taken for too long. For this reason, it is not a good idea to take high dose vitamin D on your own, unless instructed to do so by your doctor. Also, if your doctor has placed you on a high dose of vitamin D, it is very important to take it as directed and to follow instructions for follow-up laboratory evaluations.
Read story →
23 comments
May 27 01:25 AM | Jay the Web Guy in
Articles
This will be where you will start seeing articles soon.
There is great stuff on the horizon!
Read story →
0 comments
Articles